ux/ui - wireframes - design direction - branding - illustration/iconography - storyboards
DELTA needed new assets and graphic libraries for their health benefit materials. We designed and produced a complete digital experience from a new web experience to kiosks and training videos.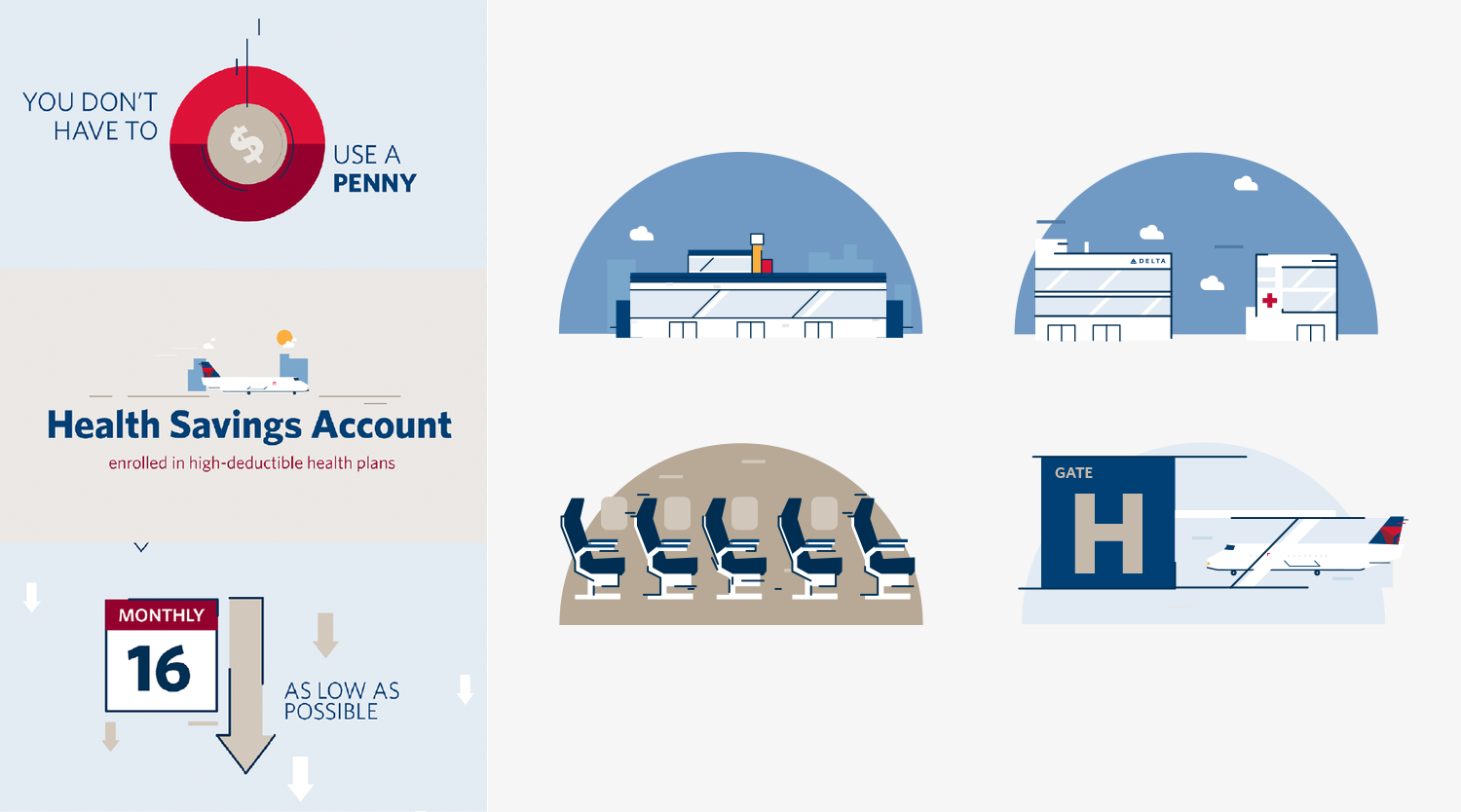 We created an extensive animated iconography library paired with typographic layouts to expand the new 'For Your Benefit' campaign launched by Delta Airlines for its employees.
The DELTA Marketing team needed assets they could reuse from year-to-year on brochures, online PDFs, navigation, and emails. We supplied templates, working icon files, and a 15-minute training video for their employees.