Rebranding Minnesota's top neonatal hospital to establish MN Neonatal as the top-tier of neonatal care in Minnesota while increasing its profile in the hospital space.
It started as a visual rebrand, but we quickly learned it was an issue with user experience as well.

- Processes in the office were slowing down care due to a high number of calls to the front desk asking questions about information not online
- Families were uncertain about the hospital experience
- Visitors felt their practice seemed 'childlike' 'not professional'
We focused our efforts on creating a smooth online experience for families with easy to navigate pages paired with relevant user journeys.
- Rebranded to align with their vision

- Created an extensive Conditions & Treatments library, to lower call volume about treatment information

- Developed a new Journey path of hospital experience, for families to understand what to expect in their care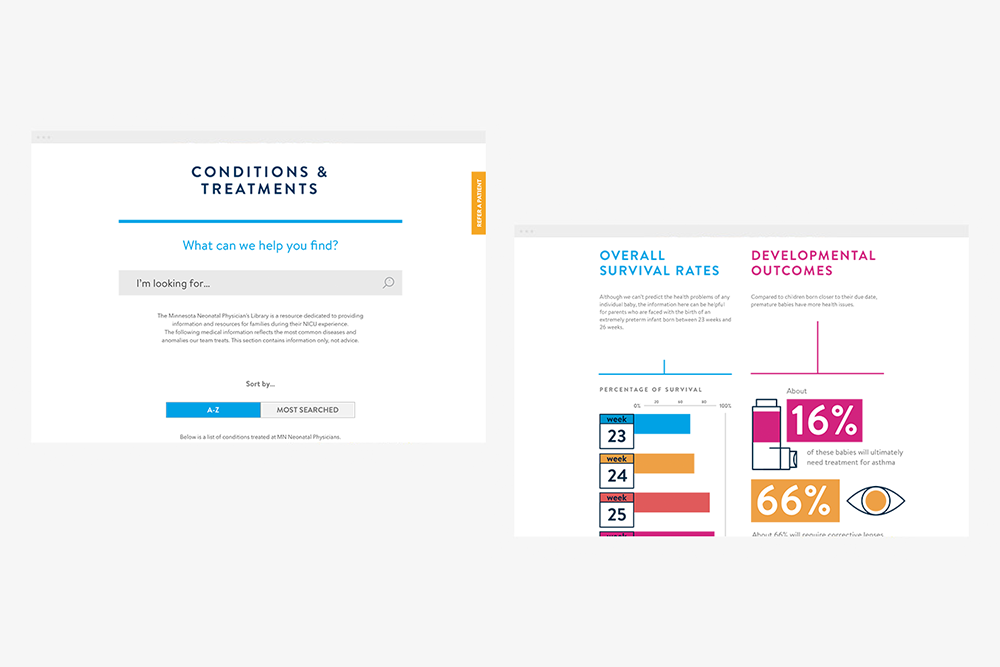 An easy-to-navigate, clear, family-centric journey to ease uncertainty of staying in the hospital.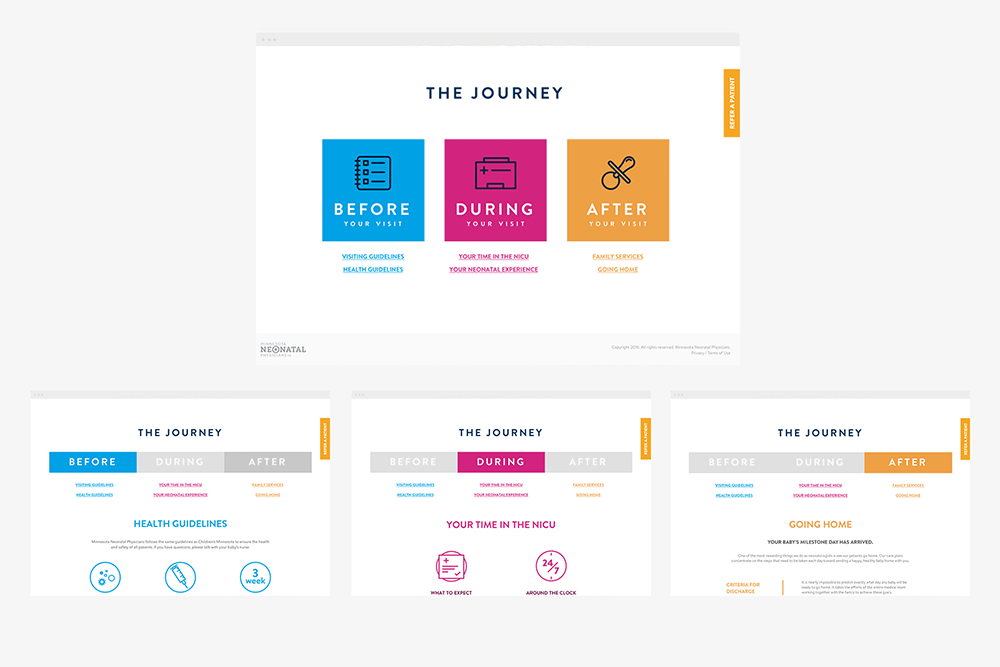 - Rebrand and web campaign brought 30% increase in site traffic
- Hospital reported less calls regarding treatments and conditions information
- Patients reported feeling more at ease knowing what to expect from their neonatal experience